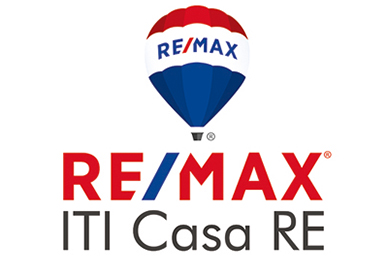 RE/MAX ITI Casa RE
Viale Aventino, 49
Roma - Roma
+39 335 6542785
WE ARE
Professionals at the service of people.
A network of professionals is able to offer a wide range of increasingly accurate and innovative real estate services.
In over 15 years of activity, we have organised ourselves by bringing together and harmonising different professionals... determined, prepared and competent men and women.
The greatest wealth of the Company is the HUMAN CAPITAL.
If you want to work as a real estate consultant in RE/MAX ITI Casa RE, apply now by sending your CV to candidati@gruppocasare.it.
HOW WE WORK
Alone you go fast, together you go far.
Gruppo Casa RE and RE/MAX Italia signed a collaboration agreement on 26 November 2019. Firmly convinced that only the sharing of knowledge, experience and network of contacts can guarantee success in an increasingly global market.
Our services are addressed to individuals, companies, institutions, real estate funds. Clients are our energy, we work for their full satisfaction which gratifies our commitment.
How? We have always been focused on customer satisfaction.
We have the will and the ability to "adapt" and we consolidate our suitability for the role through RESEARCH for improvement, INNOVATION of tools and DEVELOPMENT of optimized operating methods. We are convinced that the strength of the GROUP depends on the sum of the energies that individual employees are able to pour into our organisation. We aim to provide increasingly INTELLIGENT SERVICES.
Bostäder till salu av RE/MAX ITI Casa RE
:
23
Sökresultat för: RE/MAX ITI Casa RE