Mäklare
Patio Real Estate di Ungari Luca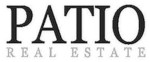 Patio Real Estate di Ungari Luca
Via Rezzonico, 23
Como - CO
+39 031 3868451
The firm:
Patio Real Estate is a firm active in real estate brokerage services.
It's based on two basic key points: the respect of the customer and the respect of its requests.
We follow the customer satisfaction, which is still considered the most important way to advertise itself.
The firm provides assistance for the setting up, feasibility, construction and sale of real estate development.
Patio Real Estate works as a consultant for residential and hotel development, boasting partnerships with leading national and international facilities.
The owner:
My name is Luca Ungari, I live in Como and I have a law degree.
After a successful sport career and some personal real estate investments, ten years ago I started to work in reale state sector, qualifying for real estate brokerage and founding the Real Estate Patio Real Estate firm.
After a decade of experience with other business partners, now the firm starts with an independent manager ... me!
I desire to do my job in the best way, always improving myself, being honest and offering competence.
The experience gained in both personal and professional contexts allows me to assist clients in all the phases in purchasing, sale or rent a property.
I can offer the customers a network of trusted partners, whatever they needs, restructuring or turning on a mortgage, legal or fiscal services, till the notarial ones, even for foreign clients.
Bostäder till salu av Patio Real Estate di Ungari Luca
:
7
Sökresultat för: Patio Real Estate di Ungari Luca