Mäklare
ASIP SAS di Maurizio Bolognini & C.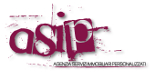 ASIP SAS di Maurizio Bolognini & C.
Località Bartoloni, 19/A
Altopascio - Lucca
+39 393 8339487
Asip (Agenzia Servizi Immobiliari Personalizzati) has a main target:
HAVING SOLUTION SUITABLE FOR THE DEMAND,
providing services for the world
of real estate purchase and investment.
Expert advice
Promotion
Organisation
Coordination
are the elements our assistance is based on, with the highest availability of our staff, in order to guarantee our clients professionalism and serenity in one of the most important moments of their lives:
the purchase or the sale of their property.
In addition to the traditional activities of:
Real estate brokerage
Evaluaiton of the property
Capital investment
Creation of new opportunities of commercial development
Market surveys for real estate agencies, building companies and private investors.
We offer customised solutions of FIDUCIARY EXPERT ADVICE.
Nowadays, whoever wants to buy a house has 2 alternatives.
You can personally find it by turning to real estate agencies and consider their proposals, or you can go to a different service, somehow closer to the one of the traditional mediators, yet substantially different: the Property Finder, an expert person, being a fiduciary consultant.
As we understand our clients' necessities, we carry out our researches very clearly, avoiding wastes of time, keeping always in mind some fundamental factors like the area, the price and so on.
After an initial and thorough research of the required property, actually very fast considering our deep knowledge of client's needs, a natural trustworthiness relationship begins. It allows an improved communication and implementation of our job.
Our programme is conceived to make your investment in real estates a simple, particular, relaxing, satisfying and exciting experience, by giving you back a beloved thing: your time.
Thanks to our strong group of collaborators, we have the possibility of fullfilling our tasks even abroad!
"There's nothing steady exepct for the change" (Buddha)
Bostäder till salu av ASIP SAS di Maurizio Bolognini & C.
:
295
Sökresultat för: ASIP SAS di Maurizio Bolognini & C.