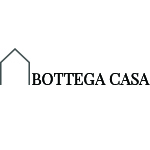 Bottega Casa
Via Roma, 51
Monastero Bormida - Asti
+39 345 2382312
ABOUT US
BOTTEGA CASA is estate agency with modern and serious approach. We propose property situated in italian Piedmont region in Langhe and Monferrato area near Alba, Asti and Alessandria cities. Our listings usually are countryside houses, both habitable or to be restored, landplots and vineyards all with very good and often panoramic position.
We also can be useful for tax and legal advice, cadastral services, on property management questions. After property purchase we also can help with house project development, renovation questions, house energetic efficiency. We work in stong collaboration with architects experienced in local property in order to offer valid assistance before and after acquisition of a property.
ABOUT PIEDMONT AREA
Piedmont is italian pre-alpine region typically with green hill landscape which is so ideal for vineyards. This area is famous for variety of wines such as Barolo, Barbera, Arneis and also for its great local food. Here in Piedmont are situated many beautiful ancient towns and villages.
Piedmont is very close to Liguran sea, it has great ski resorts and picturesque lakes. The position of Piedmont is advantageous as it is near to other european countries. It takes about 2 hours to arrive to French riviera and 2,5 hours to Switzerland. Tourist interest in Piedmont region is growing, especially in Langhe and Monferrato regions, so it can be right place for investing in accomodation business.
Bostäder till salu av Bottega Casa
:
29
Sökresultat för: Bottega Casa