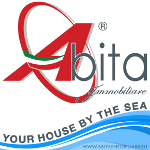 Abita Immobiliare SAS
Porto Carlo Riva - Calata Andrea Doria, 7
Rapallo - Genova
0039 0185 60337
ABITA Immobiliare deals with buying and selling and holiday rentals of properties in the area Portofino and Sestri Levante, from the studio apartmente to the luxury villa, entire properties, both commercial or residential, choosing each acquisition, so that there is always the right price/quality ratio.
We propose properties with a price from 90000€ and we rent them to a selected clientele in order to transform them in a safe investment, managing all the documents.
We support and help our customers with auctions, when profitable. Our experience and proposals are waiting for you inside the International Harbour Carlo Riva di Rapallo, 7 where our offices are situated. Tel +39 018560337.
If among our offers there isn't what you are looking for, we can find it for you, according to your needs.
The team of Abita Immobiliare: Registered professionals, expertise, dedication and the right bravery to take on a risk to last in time and mantain intact the twenty-year reputation.
- In case of buying interest we provide mother-tongue interpreter for foreign customers -
As an added value to our brokerage service, we offer consulting with the partnership of professional in the technical, legal, fiscal and notarial field. e-mail agenzia@abitaimmobiliaresas.it – Thanks for your visit.
Bostäder till salu av Abita Immobiliare SAS
:
22
Sökresultat för: Abita Immobiliare SAS